Meet the Author of the Cat Cavalry Book Series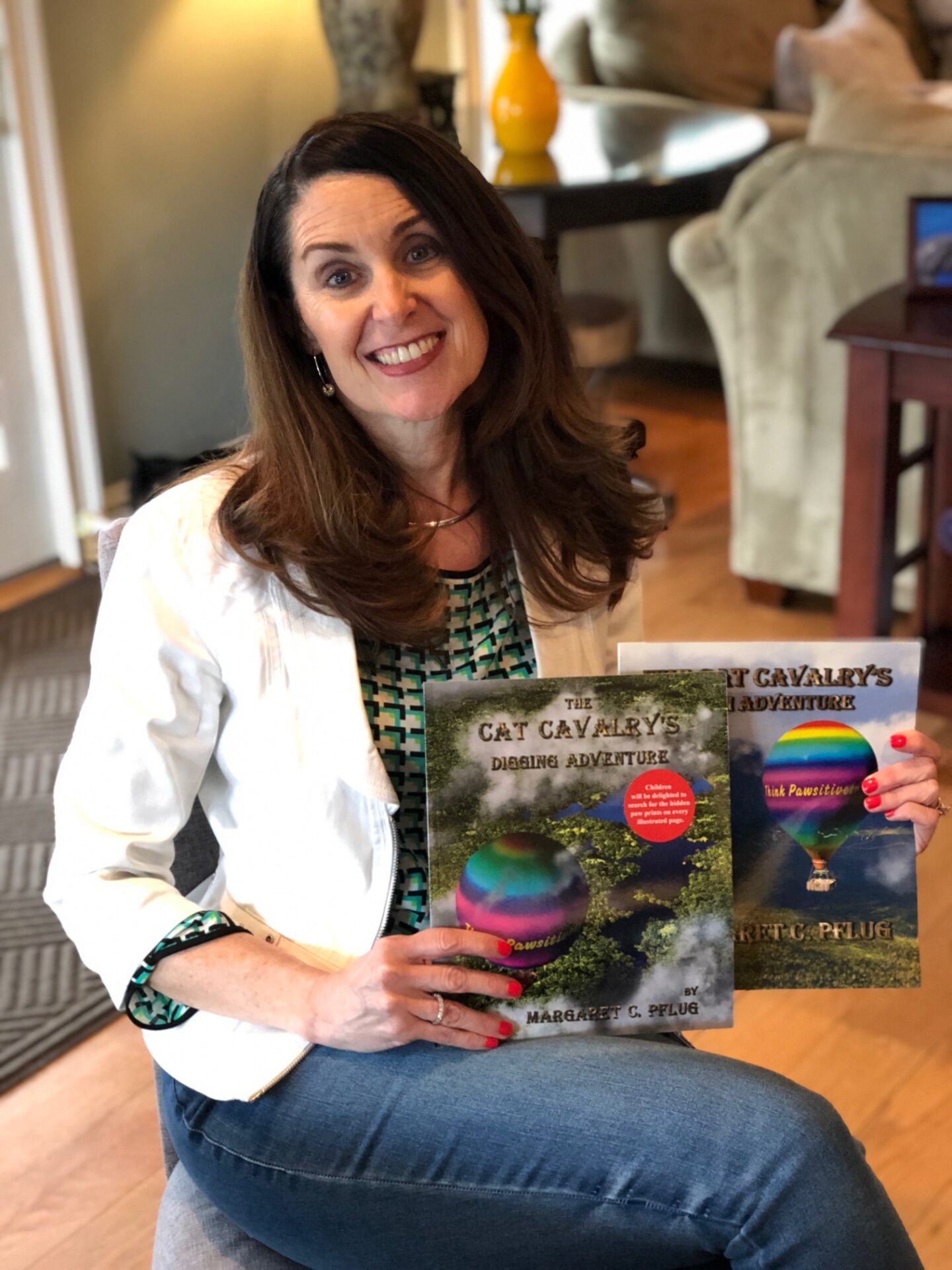 Margaret C. Pflug is a working mother and best-selling co-author. Her first book, The Cat Cavalry's Farm Adventure, was born out of a midnight promise to her young daughter and son. She vowed to teach them all that she knew about how to have a happy life…developing and maintaining a "pawsitive" attitude. Margaret's whimsical and lovable charters easily guide a young reader from a negative to positive mindset, subtlety building belief in their own power to change any situation. Her second children's book, The Cat Cavalry's Digging Adventure, is a perfect choice for any child experiencing moving from one home to another as it depicts the ups and downs of adjusting to a new setting. Margaret's first published story is part of the best -selling "Wake Up: Live the Life You Love" series, a collaborative work titled, Living in Clarity.
Margaret is grateful for the opportunity to share her writing and for the support of her family and community. She currently resides in New Jersey with her husband, two children and their dog and cat, Mae and Twinkle Toes.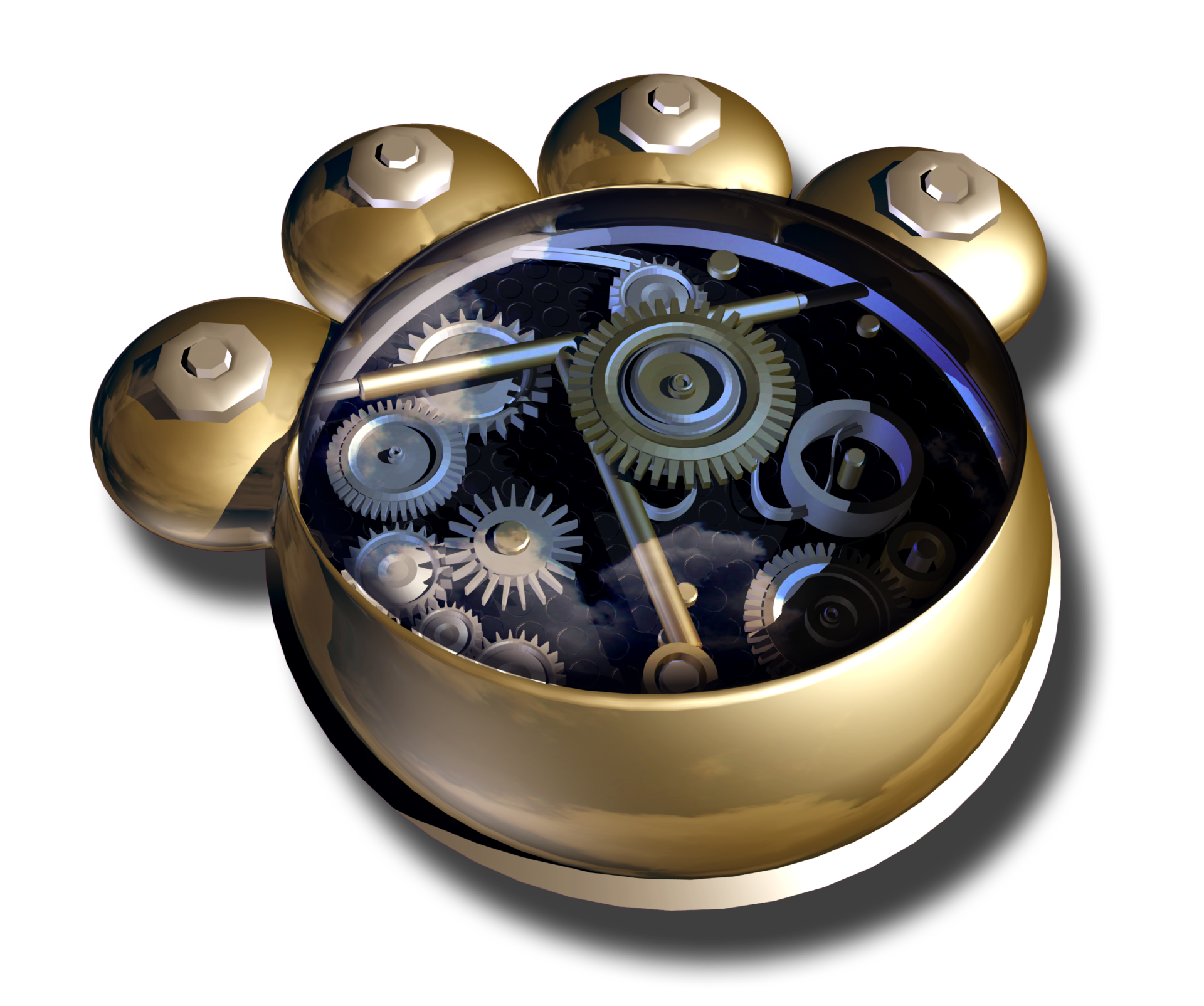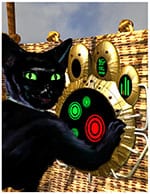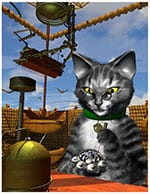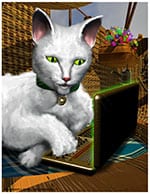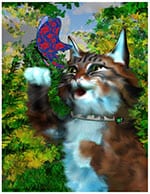 Download Word Search Pages HERE!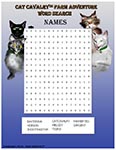 ...and see if you found all characters from the book.
Download PawPrint Keys HERE!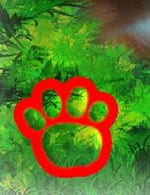 ...and see if you found all the pawprints in the book.
Download Coloring Pages HERE!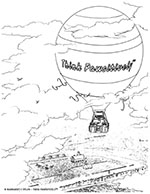 The Cat Cavalry's Farm Adventure
"The Cat Cavalry's Pawsitive Thinking is Cognitive Behavioral Therapy for children at its best."
- Dr. Candace Saldarini, Child and Adolescent Psychiatrist"
This book provides a perfect springboard for character education lessons that are taking place in classrooms across America."
- Vilma Velez-Manning, Elementary School teacher
"Margaret C. Pflug has written a "pawsitive" and heartwarming story to encourage children to pursue their goals, whatever they may be."
- Brenda Wills, Mother of Two
"Thinking Pawsitively not only outlines a step by step guide for achieving success but does so in a way that will excite, entertain and enchant children. What they learn about problem solving in this book,can be carried with them throughout life, providing a sound base from which a strong character can form."
- Margaret Stacks, Pre-School teacher
The Cat Cavalry's Digging Adventure
Margaret Pflug has demonstrated, through her creative story telling, the power of positive thinking. This book will shed a bright light of hope on every young reader's day.
- Jane Mullins Jameson, Superintendent of Schools, Mount Arlington Public Schools
"This book provides children with pawsitive examples of how to make new friends and learn strategies on ways to cope with realistic and age appropriate situations. Children will be drawn to this exciting story because of the funny, relatable characters, and the overall message to never stop believing in yourself!"
- Kristin DeRosa, Elementary School Teacher
"Pawsitively" great! In this book, The Cat Cavalry sends a wonderful message of the power of positive thinking and being kind to others. Love the embedded flair of New Jersey: brought back children memories."
- Nikki Richardson, Mother and Elementary School Teacher
"Baxterina and her pals are back in this delightful second adventure by Margaret C. Pflug. Children and their parents will love the pawsitive, supportive camaraderie exemplified by The Cat Cavalry. In an era where children are bombarded with critical messages delivered by electronic media, Mrs. Pflug's fun and accessible work teaches a method and practice of turning negative to positive."
- Dr. Candace Saldarini, Child and Adolescent Psychiatrist